Steamboat Springs is nestled in the Rocky Mountains of Colorado, off the beaten path but still within reach. Our Colorado vacation destination is easy to get to by air. If you're looking for an authentic mountain town, steeped in adventure, history and culture yet full of modern amenities, we invite you to join us on our trip to Steamboat and you'll find the perfect mountain vacation here. This trip is fully escorted to make your vacation relaxing and enjoyable. Mike Waller, your trip leader, will help you with any questions you might have. Our price includes: round-trip airfare from Tampa to Hayden (Estimated); round-trip ground transportation from the Hayden airport to Steamboat Springs; baggage handling fees; a group dinner and group happy hour; and a "Get Acquainted Pre-Trip Party". This trip fills up fast so don't hesitate, sign up for the fun today!
GETTING THERE: We will fly into Hayden Airport where we will board a charter bus for a short ride to Steamboat Springs.
STEAMBOAT (The Mountain): BILLY KIDD, World Champion, Olympic Medalist and Director of Skiing still skis with visitors down Heavenly Daze, a great chance to ski with the best! More than 56 Olympians call Steamboat home. Kidd still skis for the right reason. He loves it!
STEAMBOAT is actually a mountain range made up of: MT WERNER, SUNSHINE PEAK, STORM PEAK, THUNDERHEAD PEAK and CHRISTIE PEAK. There is an abundance of terrain for all skill levels. You have your pick of any terrain as you travel from peak to peak. Combine that with four different terrain parks and a huge halfpipe.
STEAMBOAT SPRINGS (The Town): A brief one mile ride on the free shuttle bus takes you to this historic western town, nestled deep in the Northwest Colorado sheep and cattle ranching country. Real western stores in business for nearly 100 years sit side by side with modern day shops serving winter and summer sports enthusiasts. Steamboat Ski Resort is primarily known as one of America's top family ski resorts. The resort features smooth, dry snow called "Champagne Powder" that's spread across 165 trails and nearly 3,000 skiable acres. Winter sports enthusiasts will also find four terrain parks, including Mavericks, the resort's largest terrain park and a popular spot for snowboarders. Travelers will be looking forward to a prime week of skiing Steamboat's trademark Champagne Powder! Steamboat is far enough from Denver that it will not be overwhelmed with "day skiers". Many skiers who recently visited praised the well-maintained mountain and base area, noting that the trees are groomed and the ski trails suitable for all skill levels. Some longtime repeat travelers wished the new resort owners kept the shops and restaurants once found at the base of the mountain, but most regular guests praised the property's less crowded atmosphere and top-notch powder.
In the 1800's, hundreds of natural mineral hot springs surrounded the area. Their roaring bubbling noises gave Steamboat Springs its name. Some of those springs exist today like the Strawberry Park Hot Springs. The hot mineral laden water will relax and soothe your muscles after a long day on the slopes.
West Condominiums will be our home for the week in your choice of one or two bedroom condos. They're conveniently located across the street from the Steamboat Ski area, offering extraordinary views of the mountains and Yampa valley and located only 50 yards from free city bus route. Each unit includes a fully equipped kitchen, cable TV/DVD, telephone, complimentary high speed internet access, gas burning fireplace and balcony. They also have an Outdoor heated pool and two covered hot tubs that face the mountain. The heated pool and Hot tubs will soothe those tired muscles after you have made that last run of the day! Perched atop its own private hill side, the West Condominiums offer spectacular views of the Steamboat Ski Area and the Yampa Valley, and this popular Steamboat lodging complex provides guests with a mountaintop retreat located directly above Steamboat's mountain village. The four lodging buildings, as well as the clubhouse, all are easily accessible and located across the street from Gondola Square and walking distance to the slopes and Village.
Whether you're enjoying The West as a winter or summer getaway, a short stroll down the West-to-Village access path leads you directly to the gondola and Christie Express lift, Steamboat Snow School, Kids Vacation Center, and the shops and restaurants at the Steamboat base area. Complimentary on-call shuttle service is provided by Mountain Resorts during the winter months for easy access to the grocery store and downtown Steamboat Springs. Downtown Steamboat is just minutes away and Steamboat Resorts has a free private shuttle van that is available for convenient transportation to the Gondola and mountain base for shopping and to those special dining and night spots!.
DON'T MISS THE FUN! GRAB YOUR JEANS, BOOTS
AND, COWBOY HATS AND JOIN US!
LODGING BEDDING & AMENITIES
1 Bedroom / 1 Bath
Q/ QS or Murphy Bed/ Full Kitchen/ Gas FP/ Balcony
2 Bedroom / 2 Bath Standard
2 Queens/QS/ Full Kitchen/ Gas FP/ Balcony
2 Bedroom / 2 Bath Premier
King or 2 Queens/QS/ or Twins/ Full Kitchen/ Gas FP/Balcony

Condos are individually owned and furnishings may vary.
PRICES INCLUDE ESTIMATED ROUNDTRIP AIR FROM TAMPA TO HAYDEN

Number of occupants:
1
2
3
4
5
1 Bedroom / 1 Bath

$2389

$1549
$1269
$1129
2 Bedroom / 2 Bath Standard
$1839
$1459
$1269
2 Bedroom / 2 Bath Premier
$2189
$1699
$1449
$1299

Without Air Deduct: $375 per person. Those supplying own air are responsible
for ground transportation if ours is missed for any reason.
You must inform the office of no air status!

Prices are per person and are subject to airline fuel surcharges and schedule changes! All accommodations are assigned in order deposits are received.
No reservations are held without a deposit. Early commitments get first choice!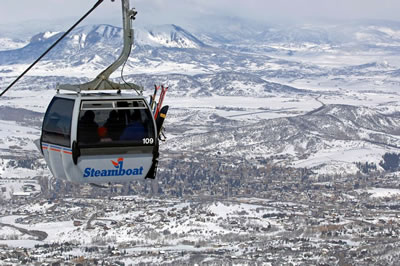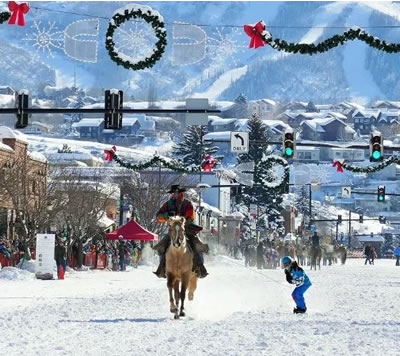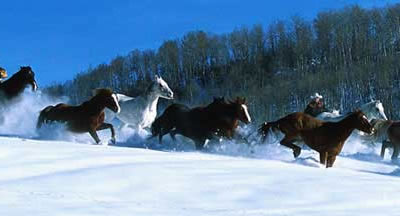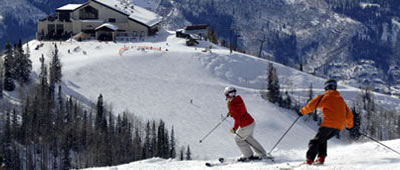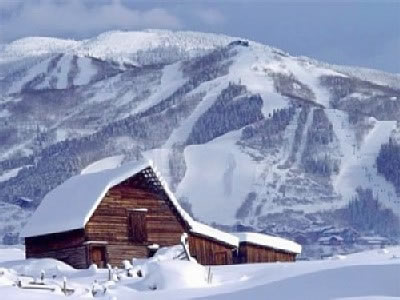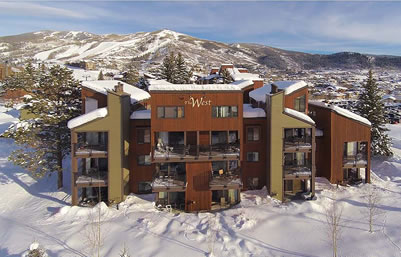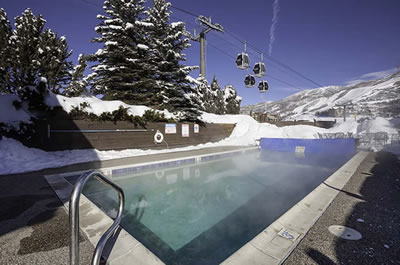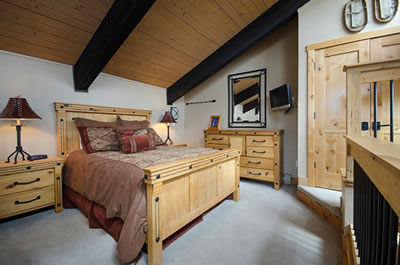 (Photos courtesy of Mountain Resorts)