About Us
Great trips to your Favorite Resorts at low Prices!
Save on air, lodging, lifts, rentals and ground transportation!
Ski with your friends from the Tampa Bay area!
All trips escorted by friendly, Experienced trip leaders!
A small deposit will reserve Your space!
Free Membership!
Credit Cards accepted at no additional cost!
Low prices on lifts and rental equipment!
All trips planned and administered By the professional staff at Travelworld in Tampa!

The Tampa Bay Ski Club is owned and operated by Travelworld, Tampa Bay's number one ski travel agency. Tampa Bay Ski Club has been the main player in the Tampa ski industry for over 30 years and sends hundreds of skiers and boarders to resorts in the Rockies, Canada and Europe every season. The trips run by the Tampa Bay Ski Club are planned, operated and administered by the professional staff in the Travelworld Ski Department. Their years of experience in planning and administering trips insure you will have an enjoyable, no-hassle ski vacation. Tampa Bay Ski Club picks up the tab for all Club expenses, so MEMBERSHIP IS FREE!
HOW THE TRIPS WORK!
All Club trips are fully escorted from Tampa by an enthusiastic, experienced trip leader. All trips include air from Tampa to a convenient airport near the resort, lodging as indicated, ground transportation to/from the airport to the resort, all current taxes and fees, group social activities and professional trip planning. NO DUES are included in our prices! Lift tickets and rental equipment are available at low group prices on most trips and all costs can be paid by check, American Express, Discover, MasterCard, or Visa. After you choose your trip, just fill out the Trip Application and send a small deposit, you will be billed later for the balance. Club Membership is FREE! Each Trip Description includes information of the types of lodging available and prices for various occupancies. Payment terms, cancellation provisions and other details for each trip are included in the Trip Description.
Call our Ski Department anytime Monday thru Friday 8:30am -5pm to talk to a ski specialist! Tampa (813) 710-4SKI (4754) or statewide at 800-453-8344. Email also works great!
MORE ABOUT US!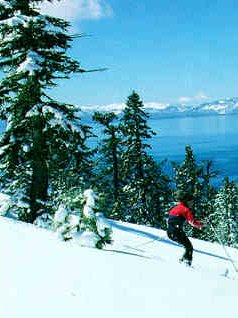 Many of the same excellent trip leaders will be back and all the trips will be professionally planned and managed by Tampa's number one ski travel agency, Travelworld. The format will be the same; all trips will include air from Tampa to the most convenient airport, ground transportation, comfortable accommodations with many amenities, lots of parties and will be fully escorted by an experienced, fun loving trip leader. Low cost lift tickets, discounts on rental equipment and lessons, optional activities and travel insurance will also be available on most trips.
Travelworld is Tampa's most experienced ski travel agency. They specialize in planning group and individual ski trips to Western United States, Canadian and European ski resorts. The friendly staff at the Travelworld Ski Department will be available in person and by telephone and email to answer your questions and reserve your space. A small deposit will reserve your trip and all payments can be made by Visa, Mastercard, American Express or your personal check.
The schedule of trips is almost complete and will start in early December with trips almost every week through mid-April. At holiday times there will be special family oriented trips and some long week-end trips at MLK and President's Day. At least one European trip will be offered as well as Canadian and other popular locations. Tampa Bay Ski Clubn will also co-sponsor some trips with service clubs, professional associations and other organizations. One thing is certain, there will be no dues included in our prices or paid separately! If you love to ski, your will love our prices!
Because Travelworld is a full service agency, it is easy for us to reserve special flights for those joining our groups from other localities. We can also add rental cars or special lodging to your trip if you need customized ground transportation or have unique lodging requirements.
The Ski Department of Travelworld
Donald Oneal Jr
President
|
Marco Vaccino
Ski Specialist
|
Stacy Doss
Accounting
Tampa Bay Ski Club also does customized ski vacations for individuals, families and small groups. Custom trips for large groups, clubs, civic and business organizations are a specialty. Trip escorts and on-site coordinators are also available. Great trips at great prices!
The Tampa Bay Ski Club is operated by Travelworld, a full service travel agency, specializing in cruises, vacations and corporate travel.
(813) 710-4SKI (4754)