The Mountain: Breckenridge is the complete package, from groomed runs through the trees to extraordinary high alpine bowls that you can access with a lift. And with even a minimal amount of hiking off the Imperial Chairlift, you can find some outstanding terrain. The bowls at the top of the peaks are exposed and may look intimidating from a distance, but they offer unparalleled skiing opportunities for advanced skiers. This is the place to come for anyone looking to push their skill level beyond intermediate. But there is plenty of terrain for everyone, with green, blue, and black runs lower down on the mountain, moguls here and there, and beginner-friendly areas. This mountain is fairly easy to navigate, largely due to the fact that it is spread out along the front side of a series of peaks. Also of note, the on-mountain dining is always quite good at Breck. The skiing here is high, with a base elevation that begins at 9,600 feet. The Imperial Chairlift on Peak 8 is the highest lift in North America, and the hill's summit elevation is 12,998 feet. On spring days, when the bottom of the hill is soft, the top of the hill often has full-on winter conditions with excellent snow.The "Breck" (as the Summit County locals call it) is the perfect blend of everything you could want on a ski vacation: world-class skiing for all levels, a hopping nightlife scene, a range of lodging options, great restaurants, and of course, a historic downtown. Located near the oldest and largest town in Summit County, Breckenridge Ski Resort has been named one of the top ten ski locations in the world by the BBC.
BRECKENRIDGE is a former mining town. The Victorian style buildings provide the charming après ski atmosphere that has made Breckenridge one of the West's premier ski towns. There are over 100 restaurants and nightspots for your enjoyment. Nightlife is just as exciting with a great variety of brewpubs, taverns, casual nightspots, fine restaurants, shops and an authentic historic Victorian district to explore. On a clear night take a horse drawn sleigh ride to dinner. Just as the sun is going down you will be whisked away through the snow-covered mountains to a quaint cabin for a home cooked dinner! Other optional activities include snowmobiling, ice-skating, cross country skiing and many others.

Attention Thrill Seekers! With more than 2,900 acres of terrain for all levels of skiers, a handful of world-renowned terrain parks and half pipes, and a state-of-the-art ski and snowboard school it becomes very clear as to why Breckenridge is one of the most popular ski resorts in Colorado. Beginner skiers can comfortably learn to ski at the base of Peak 8 and 9, while intermediates have their pick of pristine groomed runs at Breckenridge, as well as intermediate bowls from the new Peak 6 terrain. Expert skiers can ski challenging lines off of the summit of Peak, or get air on one of Breckenridge's five world-class terrain parks. The terrain options for every skier are limitless on a Breckenridge ski vacation.
BRECKENRIDGE SKI AREA offers 5 huge interconnected mountains with 155 trails and acres of deep powder skiing. Breckenridge Ski Resort spans five peaks with 34 lifts including the highest chairlift in North America. From steep and deep to gentle trails and slow lifts for beginners, there will be plenty of action to keep all types of skiers happy! The new PEAK 6 with 543 acres of new terrain and a fast 6 person chair to enable skiers and boarders to really enjoy this new area! Lift tickets and rental equipment will be available at discounted group prices at the time of final payment. No matter what kind of skiing you prefer, you will find it on this trip. The terrain options for every skier are limitless here.
Beaver Run Resort is one of Colorado's premier resorts. Fresh tracks are outside your door with SKI IN/SKI OUT access to the Beaver Run Super Chair and the Quicksilver Six. Amenities include 2 indoor/outdoor pools, hot tubs, an indoor miniature golf course, video arcade, children's play center, exercise room, steam and sauna rooms. Conveniences include complete laundry facilities, a 24-hour front desk, concierge desk, bell service, massage therapists and complimentary local shuttle service throughout the historic town of Breckenridge.

At an Elevation of 9250 ft., Beaver Run Resort was designed by architects to showcase the natural beauty of the Mountains at Breckenridge. Tall ceilings and large glass paned windows allow the natural light to pass into the Cabins. With Best amenities and Inclusive dining, you'll be sure to have a great time enjoying your choice of live music and World class culinary creations. After a long day of skiing, a world famous Moscow Mule served in a traditional Copper mug is the perfect way to end your evening by the Fire place.

Beaver Run Resort is a little slice of Paradise tucked into the mountains of Breckenridge Colorado. Whether shopping for friends in historic downtown or having a cocktail while being pampered in the Spa. Be sure to devote some time to walking along Main Street in downtown Breckenridge. The shops that line the street, the restaurants tucked into nooks and crannies, and the bars and clubs that go off until late, all contribute to Breckenridge being dubbed "the perfect mountain town.
LODGING BEDDING & AMENITIES (AIR ESTIMATED)
Hotel Room
1 or 2 Queen Beds, sitting area in Buildings 1-3, 380 Sq. Ft.
Studio
Queen, QS, Mini Kitchen/No Fireplace, 462 Sq. Ft., Building 4
Colorado Suite
Q/QS Mini Kitchen, Fireplace, Balcony, 617 Sq. Ft., Building 4
1 Bedroom / 1 Bath
K/Q, QS Full Kitchen, Living room, Dining room, Fireplace, Private Balcony, 717 Sq. Ft., Buildings 1-3
2 Bedroom / 2 Bath
K/Q, 2Q. QS Full Kitchen, Living room, Dining room, Fireplace, Private Balcony, 1223 Sq. Ft., Buildings 1-3
PRICES INCLUDE AIR FROM TAMPA TO DENVER BELOW:

Number of occupants:
1
2
3
4
5
6
Hotel Room
$1499
$1239
$1109
Studio
$2489
$1599
$1309
$1169
Colorado Suite
$1719
$1389
$1229
1 Bedroom / 1 Bath
$1829
$1459
$1279
2 Bedroom / 2 Bath
$2329
$1789
$1529
$1369
$1259

Without Air Deduct: $350 per person. Those supplying own air are responsible
for ground transportation if ours is missed for any reason.
You must inform the office of no air status!

Prices are per person and are subject to airline fuel surcharges and schedule changes! All accommodations are assigned in order deposits are received.

No reservations are held without a deposit. Early commitments get first choice!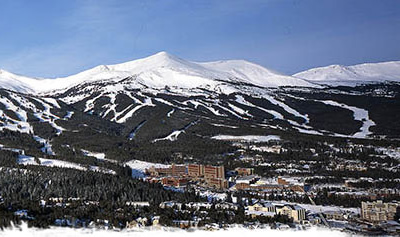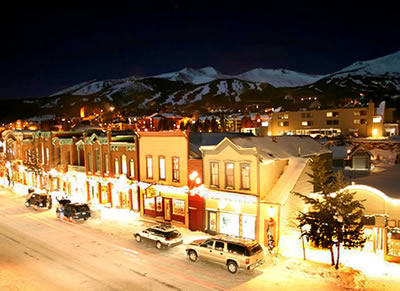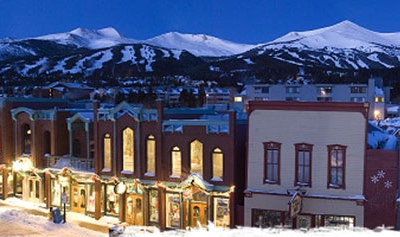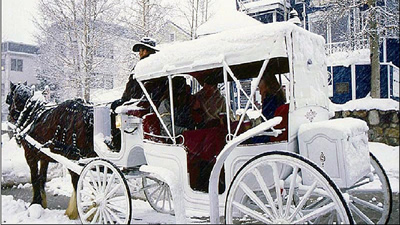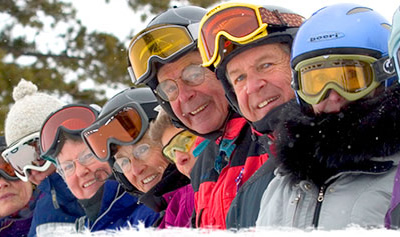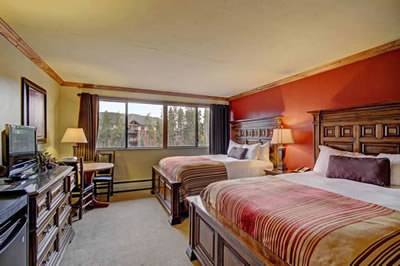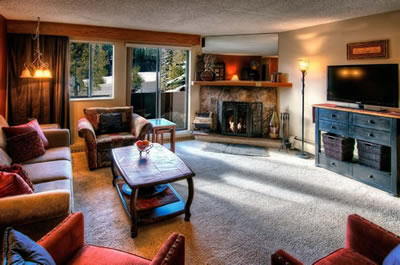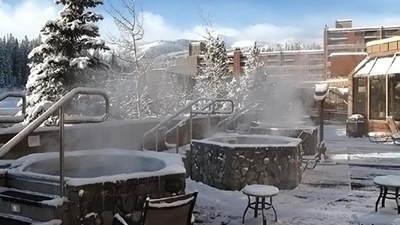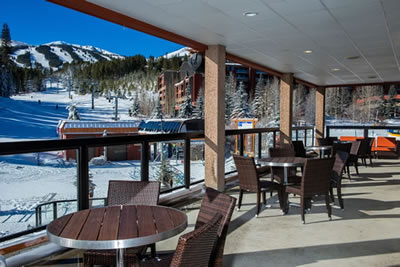 (Beaver Run Photos courtesy of Beaver Run Resort)