You're invited to join the Tampa Bay Ski Club as we travel to Big Sky Mt., one of the greatest ski resorts in the world! This is Big Sky resort, where 400 inches of powder fall on 5800+ skiable acres and 4350 vertical feet. Big Sky resort and it's iconic, Matterhorn like peak, Lone Peak, have long stood alone on the mountain resort landscape, offering a ski experience that is, like Lone Peak, both unique and exceptional in the United States. On any normal day, Big Sky averages two acres per skier as people disperse throughout the massive landscape. THE BIGGEST SKIING IN AMERICA is the feeling of endless terrain under a world famous Big Sky, where you can leave all those crowds behind as you explore the four mountains with minimal waits.
Join us at Big Sky for a lifetime of unforgettable memories! Your Trip Leader will organize a group Dinner and other activities and will notify you with the details. Big Sky Resort has four mountains connected by chair lifts providing family members and friends of different skiing abilities with a magnitude of intertwined terrain levels. Information about Big Sky is endless, come see for yourself! This trip will fill up fast, so don't hesitate, sign up for the fun today!
Big Sky is conveniently located directly between Bozeman-Yellowstone International Airport and Yellowstone National Park. Since there isn't a major metropolitan city destination, there will be no traffic as you begin your journey into Big Sky. In addition to skiing and snowboarding, there are many other activities you'll enjoy, ranging from evening family activities, to dining and shopping, to visits to Yellowstone National Park.
HUNTLEY LODGE- This historic hotel is located right in the heart of Big Sky's Mountain Village. The Huntley Lodge: Ski in / ski out on the slopes of Big Sky. Amenities include: complimentary breakfast buffet, ski storage, pools and hot tubs, fireplace in lodge, laundry, reception desk staffed 24 hours. The Explorer lift is located right out the back door for ski-in – ski-out convenience. Under the same roof are concierge, dining, shopping, ski storage, and the Solace Spa. The Huntley Lodge features Boyne Beds and has convenient access to the Huntley Outdoor Swimming Pool and Two Outdoor Hot Tubs, Fitness Center and Sauna. This seven story landmark is attached to the Huntley Lodge where dining and shopping are right outside the doors in the heart of Big Sky's Mountain Village.
Big Sky is known for pushing the limits of skiing. Whether it's providing 4,350 vertical feet of terrain from the top of Lone Peak, or installing North America's most technologically advanced chairlift we're always looking for new ways to create exceptional experiences for our guests. 300 degrees of skiing off of the towering Lone Peak, surrounded by three other mountains, spans 5,850 acres of terrain to explore. If you're just starting out on snow, 2,300 of those acres are beginner and intermediate terrain that's perfect for learning and improving your technique. For the experts, Big Sky provides lift-served access to some of the most aggressive in-bounds terrain in the world. Seamless accessibility is provided by the most advanced lift network in North America, boasting Ramcharger 8 as the first of its kind worldwide. With new infrastructure coming as part of our 2025 plan, including an upgrade to the Swift Current chairlift, you can experience Montana elements under the protection of a Big Sky Blue Bubble right out of the base area.Explore the growing hub of adventurism in Big Sky's Mountain Village. With slopeside lodging like the Huntley Lodge and Summit Hotel, both undergoing remodels in Summer 2021, shopping, and dining, Mountain Village is the heart of it all.
LODGING BEDDING & AMENITIES
Village Center Studio
Queen Murphy Bed, Queen pullout sofa, Entertainment Kitchen, 1bath, 432-463 sq. ft., Slopeside-Ski In-Out, Sleeps 2 - 4
Huntley First Class
1 or 2 Queen Boyne beds, 1 Bath, HDTV, Wet Bar, Coffee Maker, Refrigerator, Sitting Area, Daily Housekeeping, Room Service, 375 Sq. ft. Sleeps Four.
Huntley Mtn View
1 or 2 Queen Boyne beds, 1 Bath, HDTV, Wet Bar, Coffee Maker, Refrigerator, Sitting Area, Daily Housekeeping, Room Service, 375 Sq. ft. Sleeps Four.
Shoshone
1 BR Condo
Queen or King bed + Queen Murphy bed, 1 Queen Sleeper. 2 baths, avg. 790 sq. ft., Sleeps 2

MOST CONDOS DO NOT HAVE WIFI/

HOTEL ROOM/ HUNTLEY/ SHOSHONE ONLY
PRICES INCLUDE ROUNDTRIP AIR FROM TAMPA TO BOZEMAN

Number of
Occupants:
1
2
3
4

5

6

Village Center
Studio
$3489
$2149
$1729
$1499
Huntley
First Class
$3839
$2339
$1839
$1599
Huntley
Mtn View
$4019
$2429
$1899
$1639
Shoshone
1 BR Condo
$4819
$2919
$2169
$1839
$1649
$1509

Trip Without Air Deduct: $300 per person.

Those supplying own air are responsible for ground transportation if ours is missed for any reason. You must inform the office of no air status!

Prices are per person and are subject to airline fuel surcharges and schedule changes! All accommodations are assigned in order deposits are received. No reservations are held without a deposit. Early commitments get first choice!

Big Sky Group Lift Tickets

Days

Seniors
(70+)

Adults
(15-69)

Child
(7-14)

1

$140

$170

$110

2

$280

$340

$220

3

$369

$465

$285

4

$492

$620

$380

5

$615

$775

$475

6

$738

$930

$570

7

$861

$1085

$665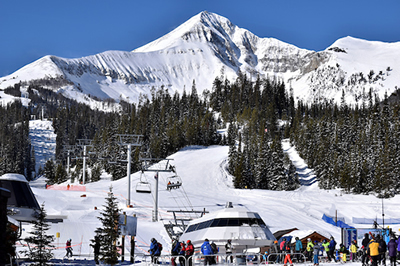 Big Sky
(Photo courtesy of Michel Tallichet)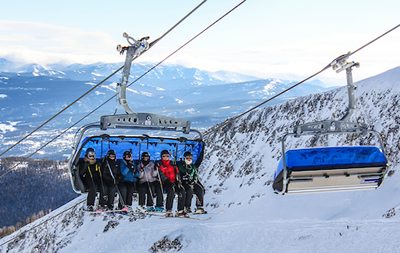 Big Sky
(Photo courtesy of Cody Whitmer)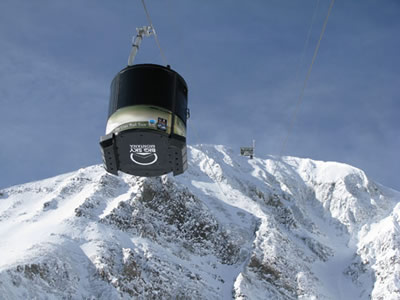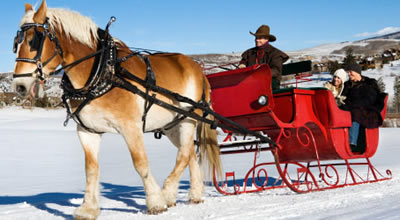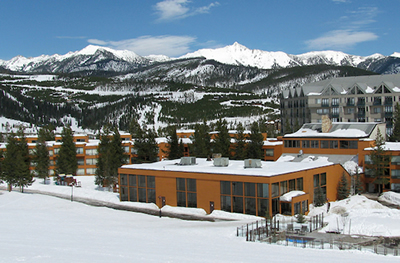 Huntley Lodge
(Photo courtesy of Big Sky Resort DMA)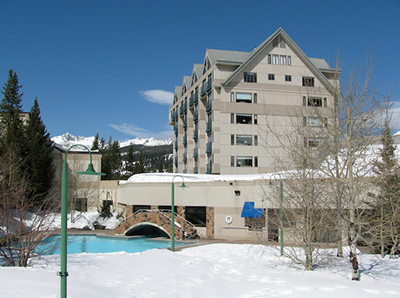 Shoshone Condos
(Photo courtesy of Big Sky Resort DMA)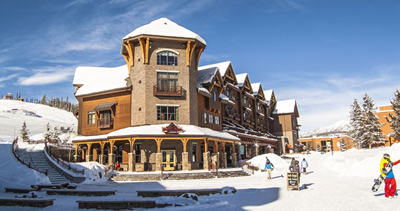 Village Center Hotel
(Photo courtesy of Village Center Hotel)